Congratulations!
You've Done It!
DO YOU WANT TO RANK ON THE FIRST PAGE OF GOOGLE IN ANY NICHE?
FORGET ABOUT SEO & BACKLINKS!
and get a tidal wave of FREE TARGETED TRAFFIC instantly
without knowing SEO, without building backlinks or writing any content!
Spy on your competition and find out their weak spots!
Reverse Engineers Google & YT Ranking System
Finds untapped, buyer keywords that can be exploited
Get rankings thanks to perfect SEO Titles, Desc & Tags
Works perfectly with Lingo Blaster!

See what videos perform better by tracing the rankings of your published events
Add Video Marketing Blaster PRO to your order and
Reverse-Engineer The Google Ranking System: 
!IMPORTANT: This page gives you a unique chance to grab Video Marketing Blaster WITH THE PRO Upgrade INCLUDED!
This is a software that has helped thousands of marketers rank on the first page of Google and YouTube!
If you leave this page, you won't see this offer ever again!
Combine The Power Of Lingo Blaster
And Video Marketing Blaster PRO
AND WHENEVER YOU'LL ENTER A NICHE
IT WILL BE GAME OVER FOR YOUR COMPETITORS!

Check Out What Our Clients Have To Say After Combining LINGO BLASTER With VMB PRO
You Can Get The Same Results Our Clients Did!
All That You Have To Do Is…
Follow These 3 Steps And By This Time Next Week You'll Have Targeted Traffic Bombarding Your Offers
STEP 1
Find Untapped Keywords
VMB will suggest untapped keywords and related keywords for your main niche.
Keywords that  you can easily exploit and that will bring you highly targeted traffic that will convert like crazy!
STEP 2
Autopilot SEO Optimization
With one click VMB will analyze your competitors, identifying all the weak points in their videos and will automatically exploit them.
It will help you rank your videos in front of them!
STEP 3
SIT BACK AND RELAX
Upload a video on YouTube, use the Title/Description generated AUTOMATICALLY by VMB and then…
Use Lingo Blaster to translate and rank your video in to tens of languages!
INTRODUCING VIDEO MARKETING BLASTER PRO
The Only Software That Is Able To Reverse-Engineer YT & Google Ranking System and Rank Hundreds Of Videos With The Click Of 3 Buttons!
If you leave this page, you won't see this offer ever again!
Finds untapped, buyer keywords that can easy be exploited
Generate Perfectly SEO optimized Titles, Descriptions & Tags
Spy on your competition and view ranking reports so you are always 1 step ahead
Works perfectly with Lingo Blaster!

View your best performing videos by 24/7 rank tracking your published videos
NORMAL PRICE: $94
For Lingo 2 members, only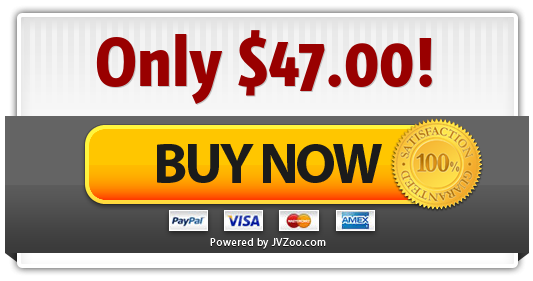 What Used To Take Hours… Now Takes MINUTES!!
Your competitors won't stand a chance against you!
(when you have this tool in your arsenal) While they fuss and fumble around trying to figure out which single keyword to target….
You will be able to target tens or even hundreds of highly targeted traffic keywords!
You will totally dominate ANY NICHE!
Local Niche, Ecom, CPA, Affiliate Marketing, Amazon product, Jvzoo, Clickbank, you name it…
Video Marketing Blaster will bring you TARGETED TRAFFIC!
VMB has helped 2,601 marketers & business owners rank over 1,122,300 videos.
That's why I'm 100% CONFIDENT THIS WILL WORK FOR YOU TOO!
VMB Gives You An UNFAIR ADVANTAGE!
That's why some top marketers begged us not to launch this product…
This is so powerful that it could easily be sold for over $500…
but heck… even at $500…
This would be a seriously good investment…
You would get your money back in no time!
VMB PRO is a 4 in 1 software!
MODULE #1: Keyword Finder
VMB will be analyzing all the keywords targeted by your competitors and suggests you the keywords that are bringing them the most traffic and can be easy exploited.
The keyword finder has a unique algorithm that will give you keyword suggestions by directly analyzing your youtube competitors, so you always get keywords that you won't find anywhere else!
In order for your video to get ranked you need PERFECTLY optimized titles, description and tags.
VMB will analyze your competitors, find the best related keywords and generate a perfectly balanced combination of titles/desc/tags.
You'll have the exact "right balance" of keywords that will make google totally fall in love with your video and give your video instant top rankings!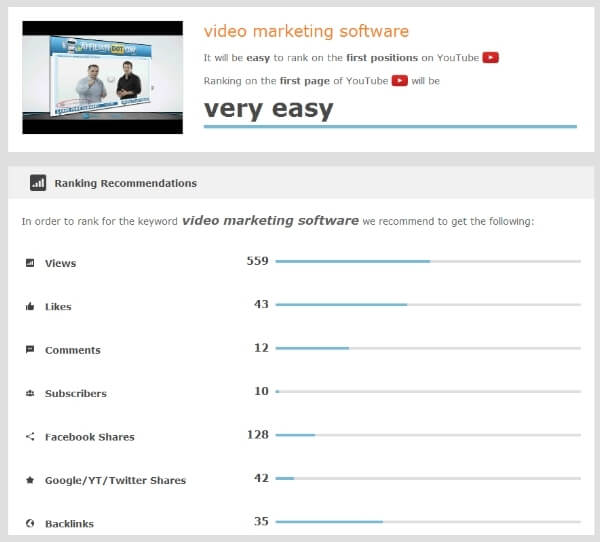 MODULE #3: Niche Analysis
With​ ​VMB​ ​PRO,​ ​you'll​ ​know​ ​​ ​EXACTLY​ ​how​ ​hard​ ​it'll​ ​be​ ​to​ ​rank​ ​ ​any​ ​specific​ ​keyword…
VMB​ ​PRO​ ​will​ ​show​ ​you​ ​how​ ​many​ ​views,​ ​signals,​ ​and​ ​backlinks​ ​you​ ​need​ ​to​ ​be​ ​able​ ​to​ ​rank.
Uncover​ ​the​ ​exact​ ​backlink​ ​strategies​ ​your​ ​competitor's​ ​videos​ ​are​ ​using​ ​to​ ​support​ ​their ranking​ ​efforts,​ ​so​ ​you​ ​can​ ​replicate​ ​what​ ​they're​ ​doing​ ​and​ ​get​ ​your​ ​own​ ​videos​ ​to​ ​rank​ ​in​ ​front of​ ​them,​ ​even​ ​faster.
You'll​ ​see​ ​EXACTLY​ ​​where​ ​they​ ​get​ all ​their​ ​backlinks,​ ​what​ ​anchor​ ​text​ ​they're​ ​using,​ ​and​ ​where you​ ​should​ ​try​ ​to​ ​build​ ​backlinks​ ​to​ ​get​ ​the​ ​same​ ​results.
You'll​ ​see​ ​exactly​ ​what​ ​EACH​ ​competitor​ ​did​ ​to​ ​get​ ​their​ ​videos​ ​to​ ​rank.
Every​ ​detail​ ​is​ ​laid​ ​out​ ​for​ ​you..
You'll​ ​see​ ​how​ ​many​ ​views​ ​they're​ ​getting,​ ​how​ ​many​ ​subscribers​ ​they​ ​have,​ ​how​ ​many facebook​ ​shares​ ​they've​ ​gotten,​ ​what​ ​keywords​ ​they're​ ​after…
Everything​ ​that​ ​you​ ​need​ ​to​ ​know​ ​is​ ​made​ ​available​ ​to​ ​you…
It's​ ​like​ ​having​ ​your​ ​own​ ​'virtual'​ ​private​ ​investigator​ ​sleuthing​ ​around,​ ​giving​ ​you​ ​all​ ​the​ ​dirt,​ ​all the​ ​details​ ​and​ ​telling​ ​you​ ​exactly​ ​how​ ​your​ ​competitors​ ​are​ ​doing​ ​what​ ​they're​ ​doing​ ​so​ ​you​ ​can beat​ ​them​ ​at​ ​their​ ​own​ ​game.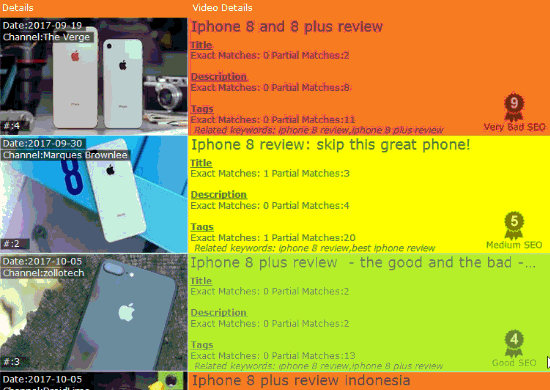 After your video ranks for the main language…
Use Lingo Blaster to translate and rank that video for foreign languages!
Full 30 Day Money Back Guarantee
If you go through the software and can honestly say that you have not created a beautiful looking video with text to speech functionality, we will issue your refund.  Basically, there are no risk on your side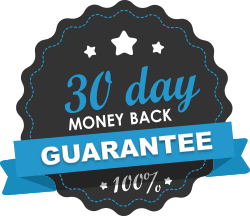 So, Let's Re-Cap the Benefits Of Video Marketing Blaster PRO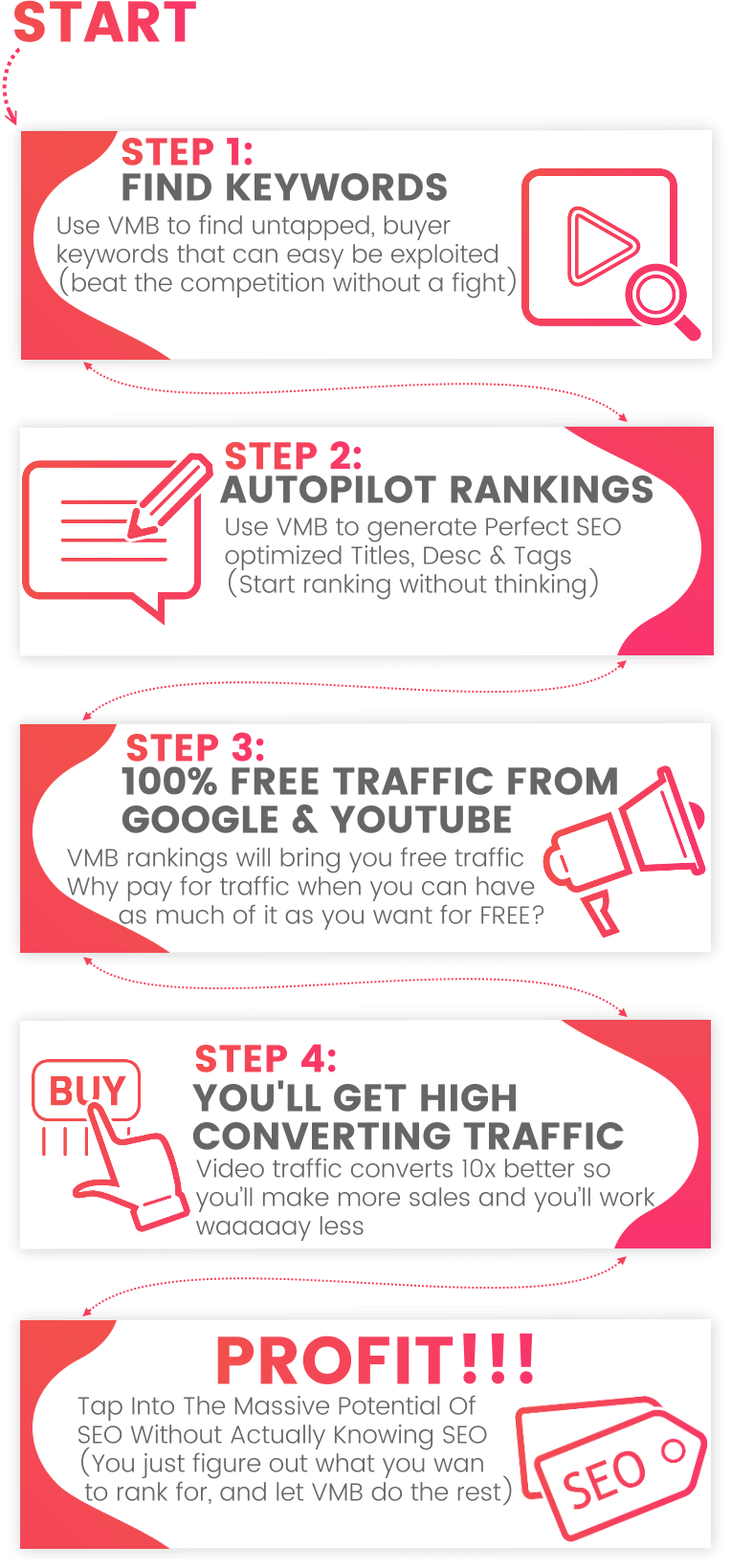 Join The ELITE GROUP Of Marketers Who Are Using VMB To Auto Generate Video Details To DOMINATE Rankings
If you leave this page, you won't see this offer ever again!
This site is not a part of the Facebook website or Facebook INC. Additionally, this site is NOT endorsed by Facebook in ANY WAY. FACEBOOK is a trademark of Facebook INC.